Welcome to QuickInstaller
QuickInstaller is a free software updater and installer for Windows for both installers and portable applications.
You can install any software in the database and keep your computer software up-to-date. In addition you can export lists if installed applications and import on other computers.
The software definitions are always growing and at the moment there is more than 600 applications available, and you can even contribute by submitting software yourself!
QuickInstaller is designed to be easy to use with few clicks so you don't need to have technical skills to use it, however there is also features for the more tech savvy user.
Just open QuickInstaller and it will scan all your installed applications, check for updates and notify you if any newer versions are available.
If any new versions are available simply click Update and QuickInstaller will install the updates silently.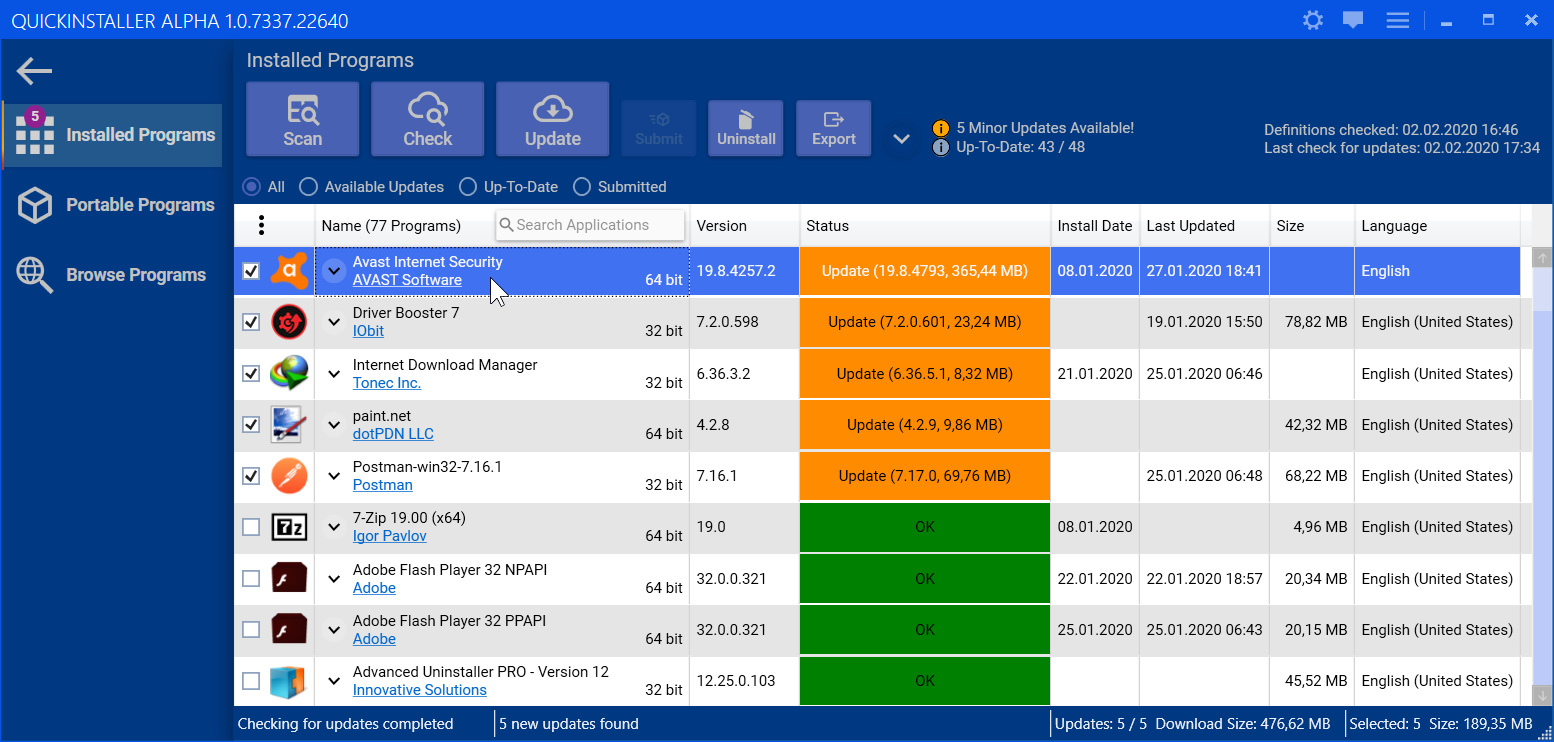 My goal is for QuickInstaller is for users to be able to update and install software quick and easy without any hassle and of course free of charge.
To accomplish this I need help from the users: Any user can submit software that is not already in the database.
If you are curious about how you can submit software or other ways to contribute, please go to the contribute page.
Please take a look at the features page for more detailed information.
You can get the latest version on the download page.